For the first time ever, AlphaTauri launched a campaign that fuses virtual and real elements to create an exciting visual experience.

The campaign launched in three parts. The first part of the campaign, released in April 2022, was focused on the textile technology developed by AlphaTauri: Taurobran®. Then, the second part of the campaign is focused on another core strength of the brand: 3D knit. To conclude, in the third part of the campaign, AlphaTauri presented its Heatable Capsule Collection 2.0.

The hybrid production approach of the campaign was provided using Unreal Engine technology. This involves creating completely digital 3D worlds and displaying them on LED walls in a studio. In this case we used a 10×5 meter LED wall. This virtual background is combined with actual physical objects, uniting the physical and digital planes and creating a new kind of visual experience.
Part One – Taurobran®
Part Two – 3D Knit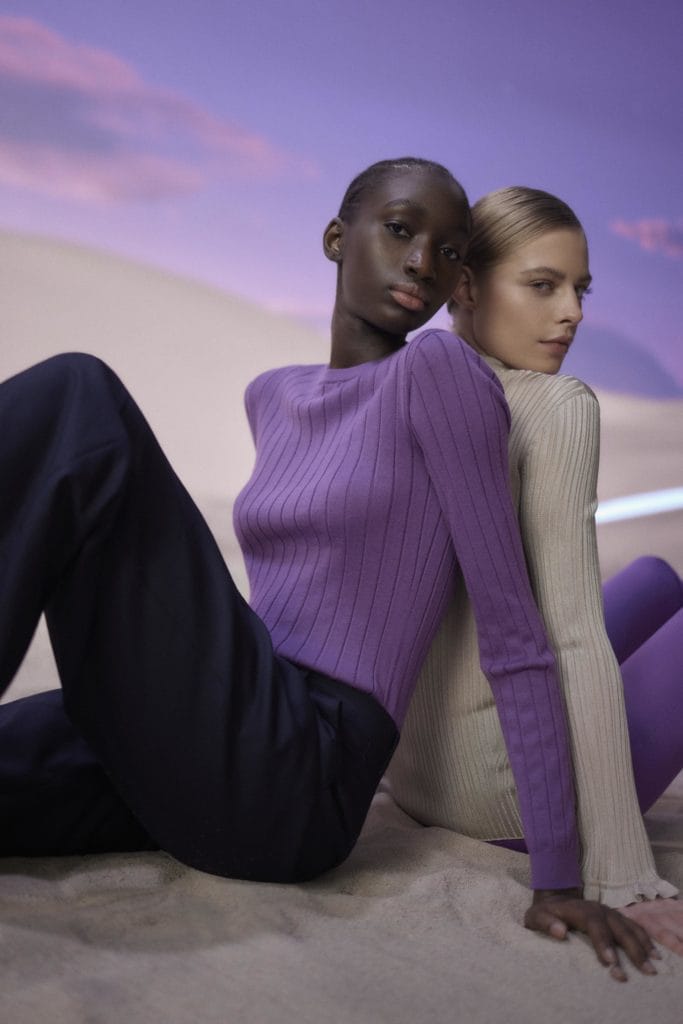 Part Three – The Heatable Capsule Collection 2.0
Behind the scenes